- LED 770nm -
3104FIRBT-77L / 14I100-60A
Una diversa angolazione produrrà risultati di illuminazione diversi, maggiore è la larghezza del fascio, maggiore è la distanza di radiazione. Al contrario, la larghezza del fascio più ampia, la superficie di illuminazione più ampia. Ci sono diversi tipi di angolo di visione nella migliore fabbrica LED per la tua scelta, in modo che tu possa sceglierne uno per la tua applicazione. Sul mercato, la maggior parte delle persone usa il LED 850nm o il LED 940nm per la videocamera per la visione notturna. Allora potresti chiedertelo, è che il LED 810nm non può funzionare per questo? La fiducia è che questi LED da 810nm non solo possono essere utilizzati in dispositivi per la visione notturna, ma possono anche funzionare meglio dei LED da 850nm. Quale può sostituire LED 850nm e aggiungere il riconoscimento facciale delle persone. Come tutti i LED a foro passante, queste lampade a LED a infrarossi da 810nm hanno anche tipi di visualizzazione a tua scelta: 5 gradi 810nm LED, 20 gradi 810nm LED, 30 gradi 810nm LED, 60 gradi 810nm LED, 90 gradi 810nm LED ect. Normalmente, il LED 940nm sarà imballato con una dimensione LED da 5mm a foro passante o un'altra custodia LED SMD. Ma per alcuni progetti, le persone devono usare lenti più grandi per aumentare l'area radiante. Avete bisogno di alcuni LED 810nm con un prezzo più competitivo? Contattaci ora!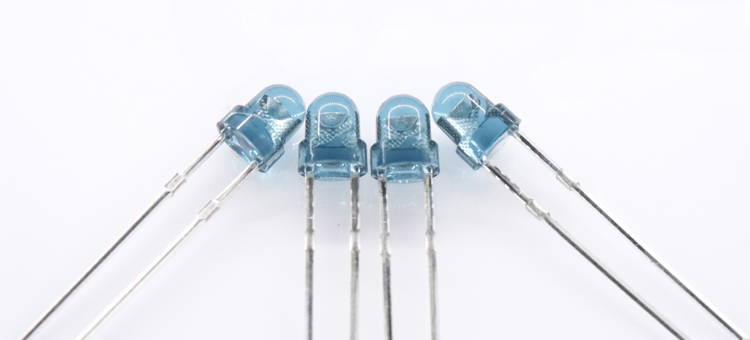 - Size: 3 mm*H4.5mm

- Chip Number: 1 chips

- Color: 770nm led

- Type: Blue clear

- Chip brand: Tyntek

- 60 degree

- Different color are available

- Different wavelength are available

- Warranty: 5 Years


- RoHS, REACH, EN62471


- Uniform light output

- Long life-solid state reliability

- Low Power consumption


-Anti UV epoxy resin package


-High temperature resistance
- Dimensioni del

LED a foro passante IR da

3

mm

-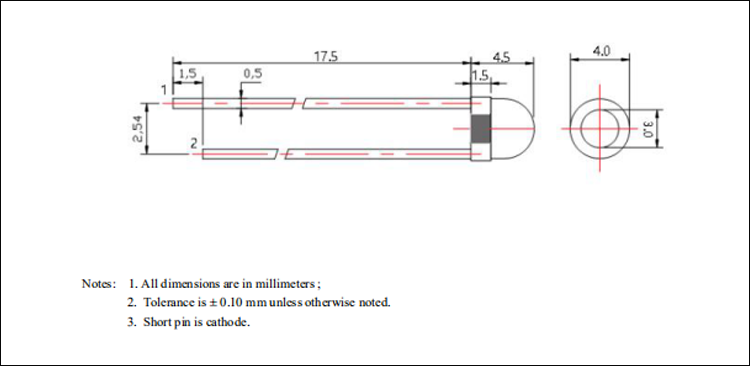 * Questa custodia è disponibile anche per altri LED, come: LED 5mm verde a foro passante, LED UV, LED 660nm, LED 940nm, LED blu a foro passante da 5 mm, LED giallo, LED ambra ect *
- LED IR a foro passante di lavoro -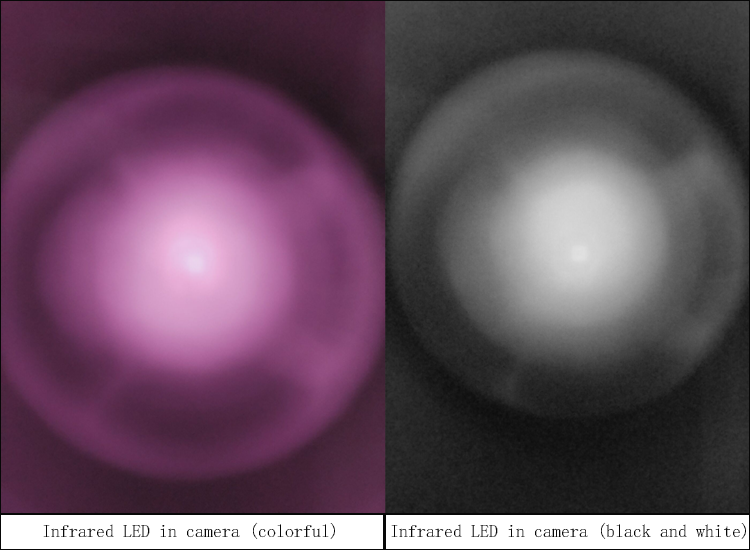 * I colori nella foto sono stati presi dalla fotocamera, si prega di prendere colore di emissione reale come standard.
- Parametro IR LED a foro passante -
Valutazioni massime assolute a Ta = 25 ℃
Parameter

Symbol

Rating

Power Dissipation

Pd

230mW

Pulse Forward Current

IFP

350mA

Forward Current

IF

100mA

Reverse Voltage

VR

5V

Junction Temperature

Tj

115°C

Operating Tempertature

Topr

-40 - +80°C

Storage Tempertature

Tstg

-40 - +100°C

Soldering Temperature

Tsol

260°C

Electro-Static-Discharge(HBM)

ESD

2000v

Warranty

Time

5Years

Antistatic bag

Piece

1000Back

*Pulse Forward Current Condition:Duty 1% and Pulse Width=10us.

*Soldering Condition:Soldering condition must be completed with 3 seconds at 260°C
Caratteristiche ottiche ed elettriche (
T
c
= 25
℃
)
Parameter

Symbol

Min

Typ

Max

Unit

Test Condition

Forward Voltage

VF

1.7

2.3

V

IF=100mA

Pulse Forward Voltage

VF

3.1

V

IFP=350mA

Radiant Intensity

IE

70

90

mw/sr

IF=100mA

Peak Wavelength

λP

765

770

780

nm

IF=100mA

Total Radiated Power

PO

17

mw

IF=100mA

Half Width

Dl

50

nm

IF=100mA

Viewing Half Angle

2q1/2

±30

deg

IF=100mA

Reverse Current

IR

5

uA

VR=5V

Rise Time

Tr

15

ns

IF=100mA

Fall Time

Tf

7

ns

IF=100mA

*Luminous Intensity is measured by ZWL600.

*q1/2 is the off-axis angle at which the luminous intensity is half the axial luminous intensity.

*lD is derived from the CIE chromaticity diagram and represents the single wavelength which defines the color of the device.
- Comando filo d'oro -

* Al fine di preservare la lunga durata di tutti i LED, la fabbrica BestLED utilizza un filo d'oro puro per la connessione al circuito interno

- Imballaggio LED IR -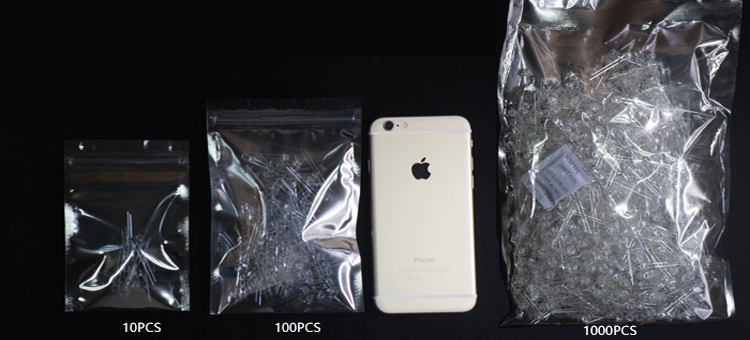 * Possiamo imballare questo LED con qualsiasi numero di pacchi e incollare o piegare i perni LED come richiesto.
- LED a infrarossi correlati -

- Applicazione -


- Processo produttivo -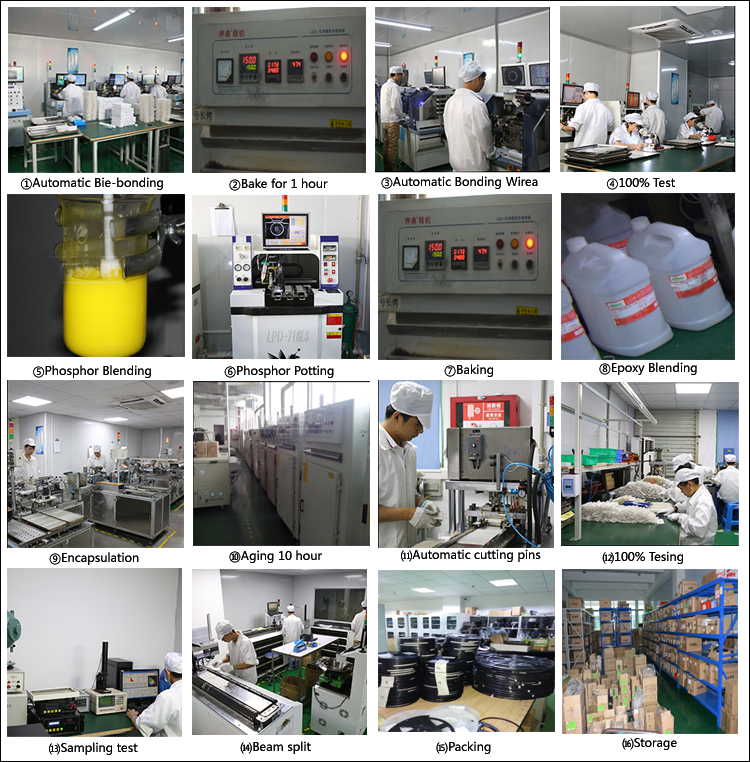 -

LED IR a foro passante -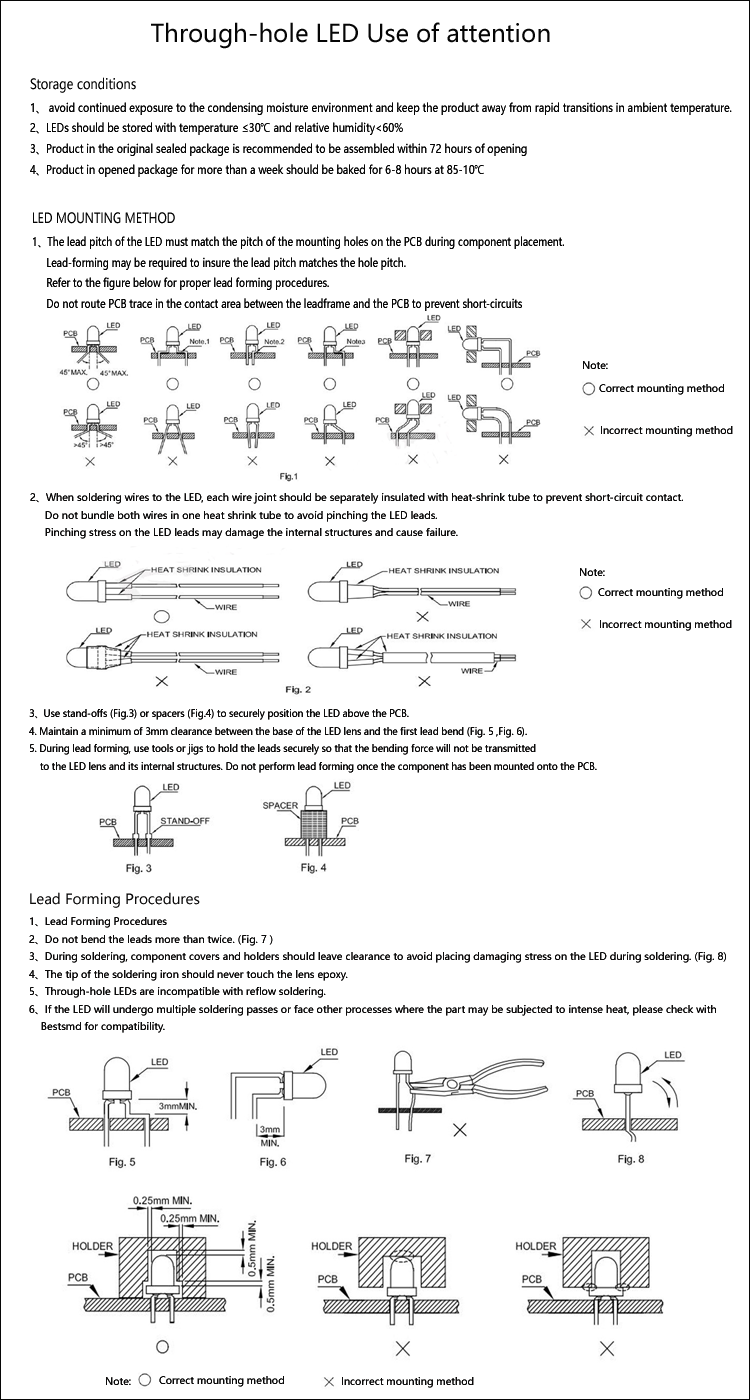 Elenco prodotti : LED a lunghezza d'onda completa > LED 780nm